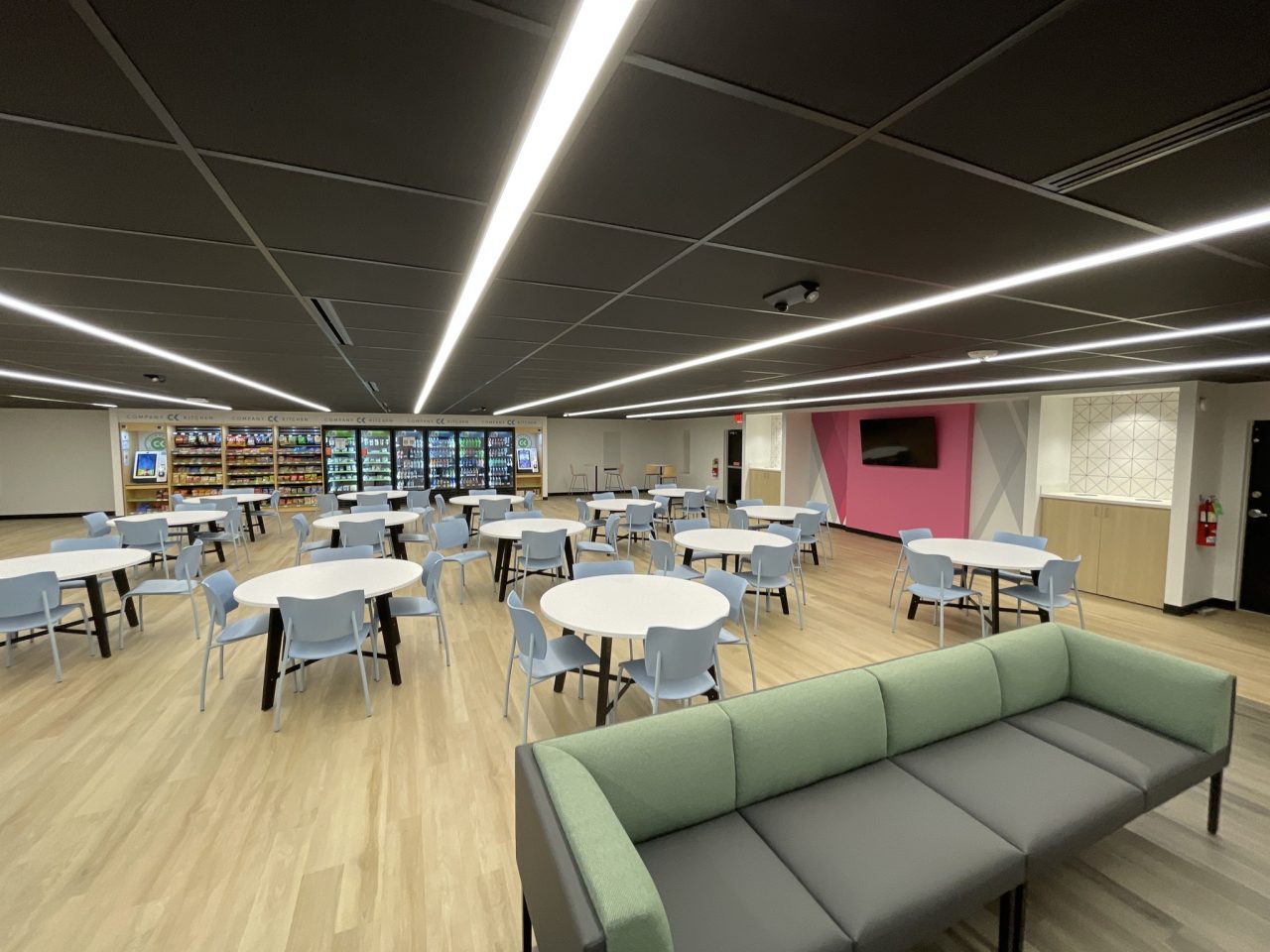 Cissell Mueller - Fox Architects - Cafe Design
Cissell Mueller recently worked with Fox Architects to create a temporary, yet luxurious design-build cafe for Reckitt. The facility's changing needs required a solution that was both comfortable and cost-effective, so the team built the cafe from five trailer units on a CMU block foundation. Despite being a temporary structure, the cafe boasts high-end finishes and features, including linear lighting, a live green wall, and a seating area with a TV.
The project was made possible thanks to the efforts of skilled subcontractors, including Fixture Concepts, AMF Electrical Contractors, Boland Plumbing, Wiegmann & Associates, Acoustical Ceilings, Richardet Floor Covering, JD Breen Contracting, and Orf's Drywall Systems, as well as the project manager Bob Zeik and superintendent TJ Bueneman.
This cafe is a testament to the team's dedication to creating a beautiful, functional space for Reckitt's employees to enjoy.
Our team is dedicated to providing quality workmanship and excellent customer service. We will work with you every step of the way to ensure that new lighting and decor exceeds your commercial expectations. Contact us today to learn more about our services or request a quote!